AFS Intercultural Programs
Advertising

"My new Italian brother has a new Chinese famiglia! " 
AFS is an international non-profit organization dedicated to offering intercultural programs for teens and young adults, like going to high school or volunteering in a different country. As an AFS Alumni, I wanted to create an advertising campaign that could make it easier for students everywhere to learn more about the program and encourage them to embark on this great adventure!
School Poster
"My new Italian brother, has a new Chinese famiglia!"  #AFSIntercultural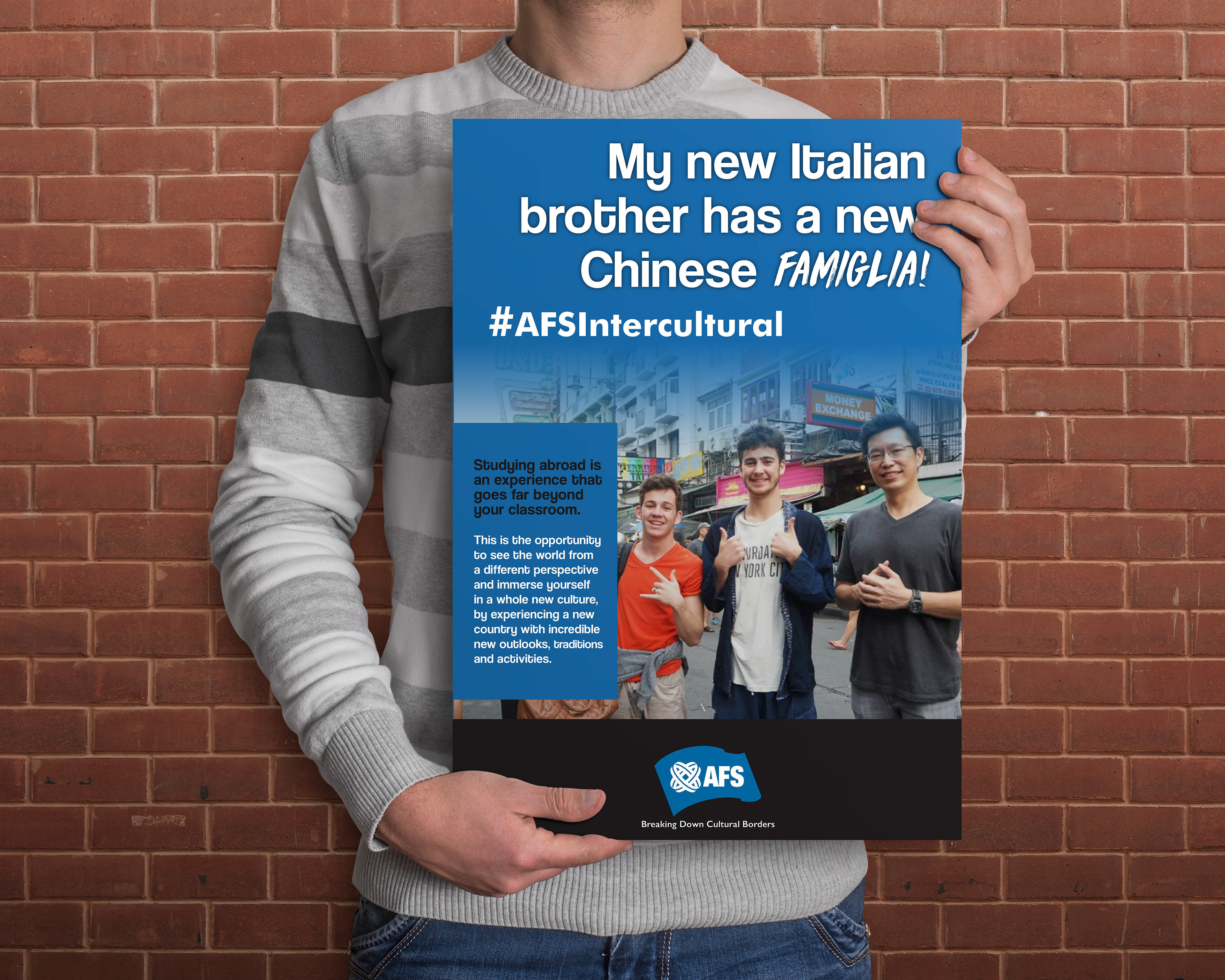 Half-page Magazine Ad
"My new Swedish sister, has a new Spanish familia!"  #AFSIntercultural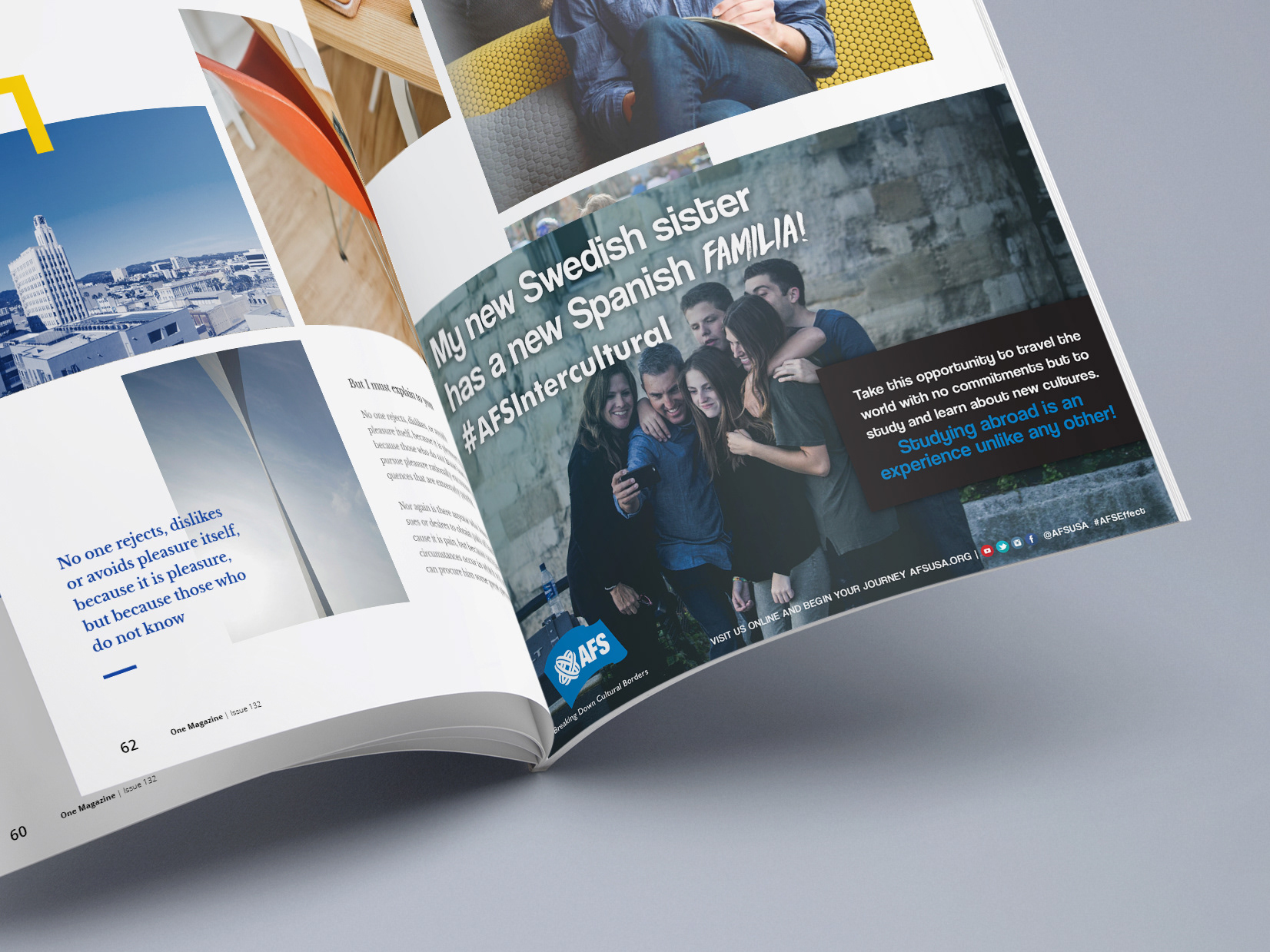 Billboard Ad
"My new French sister, has a new Australian famille!"  #AFSIntercultural